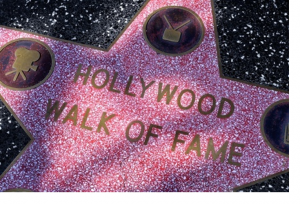 "Nevertheless do not rejoice in this, that the spirits are subject to you, but rather rejoice because your names are written in heaven." (Luke 10:20)
Jesus spoke these words to the 70 disciples whom He sent out on a short-term mission trip, to preach in all the towns and cities where He was about to visit. When they returned to Him after the assignment they were very excited about how God had used them, saying "Even the demons are subject to us in Your name."
Christians have this tendency to be very impressed with signs and wonders, but Jesus' response was designed to check that appetite in us. He reminds us that the greatest miracle of all (which in 2014 is happening tens of thousands of times every day all around the world) is when a person comes to faith in Him, and is granted eternal life; their name added to the roll in heaven.
Think of that. We were once laying with the whole world in the lap of Satan (1 John 5:19), but God adopted us as children, translated us into the kingdom of light, and made us citizens of heaven. He raised us up from spiritual death. Every Christian is a miracle.
Now, contrast Luke 10:20 with …
"O LORD, the hope of Israel, All who forsake You shall be ashamed. 'Those who depart from Me Shall be written in the earth, Because they have forsaken the LORD, The fountain of living waters.'" (Jeremiah 17:13)
Believers' names are written in heaven. Unbelievers are written in the earth.
Here, then, is the most pressing question of life! … Where is your name written? [Continue reading]