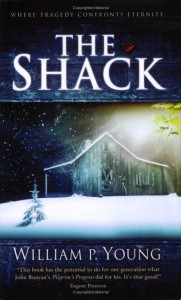 "The Shack" by William P.Young has become a phenomenon since it's release in 2008. Many Christians have read it, and recommended it to their friends; some evangelical pastors have even endorsed it from their pulpits. This despite the fact that the book is filled with flagrant heresy.
The fact that it is written in such a popular and readable style, only makes it all the more dangerous. It contains ideas about the Bible, the Church, and (particularly) the Trinity which may sound interesting and reasonable enough, but they are, in fact, a direct contradiction of historical Christian doctrine and the plain teaching of Scripture.
I never wrote anything about the Book when it was released, because by the time I got around to reading it there were already numerous articles on the internet calling attention to the problems with it. I did warn a lot of Christians who asked me about what I thought of it.
The popularity of the book, however, persists, so I'm pleased to make available for download the excellent Reader's Review written by Tim Challies. Tim is very gracious toward Young in the review (if I'd written it I doubt it would have sounded so kind), but at the same time he makes the errors very clear. It's a well-written call for Christians to exercise discernment.
I encourage you to download it (the link is below), save it to your PC, read it , and pass it on to any friends and family who've read "The Shack" or have had it recommended to them.  I have Tim's gracious permission to make this permanently available on a new Download Page I'm setting up here on the blog, so you can always send a friend here to the blog to grab a copy.
Phil
---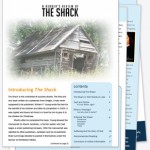 Tim Challies excellent response to the heretical bestseller by William P.Young.
"That The Shack is a dangerous book should be obvious from this review. The book's subversive undertones seek to dismantle many aspects of the faith and these are subsequently replaced with doctrine that is just plain wrong. Error abounds."
---