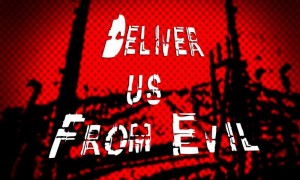 This Wednesday evening, March 3rd – 7.00pm.
A brand new 13-part series for our midweek Study Hall …
Deliver Us From Evil: Restoring the Soul in a Disintegrating Culture
Based on the book, and featuring video teaching clips, by Ravi Zacharias.  This teaching offers powerful ammunition for the believer living in today's warfare of ideas. It will unmask the illusions so prevalent in American society, and empower us to share our faith and change our world.
If you live in the greater Danbury area, we invite you to join us. The coffee is on at 6.45pm, and the program concludes at 8.30pm. All-age kids programs run concurrently (unstaffed nursery facilities available).
While sweeping you away to multiple locations, from atop Mars Hill to the archeaological ruins of Ancient Corinth, and to other remarkable settings that intrigue with their mystery and significance, this series is filled with eloquently told stories, historical references, and timeless truths that will open your eyes in remarkable ways.
Week 1: The Winds of Change
Week 2: The High Noon of Promise
Week 3: The Storms of Conflict
Week 4: The Twilight of Decency
Week 5: With Deference for Difference
Week 6: The Flickering Flame of Reason
Week 7: The Inextinguishable Light of Absolute Truth
Week 8: Privatization of Belief and the Disorientation of Self
Week 9: Establishing Boundaries
Week 10: Pulling Down the Fences
Week 11: Restoring the Soul
Week 12: The Unmasking of Evil
Week 13: The Ineradicable Word