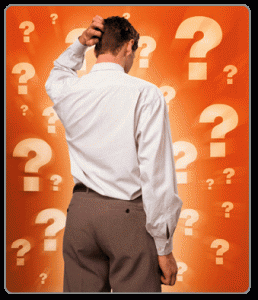 James, the brother of Jesus, gives us a clear little prescription for how to not only keep our heads above water when we're going through a trial, but how to thrive and grow.  If you don't need it this minute, file it away because you're sure to need it soon enough.
James 1:2-8 …
"My brethren, count it all joy when you fall into various trials, knowing that the testing of your faith produces patience. But let patience have its perfect work, that you may be perfect and complete, lacking nothing. If any of you lacks wisdom, let him ask of God, who gives to all liberally and without reproach, and it will be given to him. But let him ask in faith, with no doubting, for he who doubts is like a wave of the sea driven and tossed by the wind. For let not that man suppose that he will receive anything from the Lord; he is a double-minded man, unstable in all his ways."
James says we should anticipate "various trials" (v2). That tells me that I will be tested numerous times, and that the trials will come in an assortment of ways. So I need to be prepared for them in advance.  Whatever the type of trial I wake up to tomorrow morning, James gives me (and you) 3 instructions:
1. Be Joyful
Keep on rejoicing. Do we have to be happy about the trial? Nope. But we can rejoice that God is still with us in the trial. We can rejoice that it is not meaningless hardship, because God is in control and He will use it in our lives for His purposes and our growth.
The flipside of every trial is opportunity. God will do something with our tough time if we will co-operatively trust and obey Him.
My brother, Mike, is a pilot. One of the things I know from him is part of the essential vocabulary of flying is the word "attitude".  It speaks about the aircraft's relation to its surroundings at any given moment; whether the aircraft is flying straight ahead, climbing, descending, turning or in some combination of these.  There's even a little gauge right there on the pilot's instrument panel that shows them the attitude, so they can tell even in the dark or in a low visibility storm what the aircraft's attitude is.
We use the word "attitude" differently in our lives, and yet it clearly has a related meaning. The condition of JOY is for the Christian "flying straight and level".  The Bible tells us to "rejoice always" (Philippians 4:4), and that as we do so "the joy of the Lord is your strength" (Nehemiah 8:10).
2. Be Patient
In fact, says James, this is a lot of the point of the trial. God wants to teach us patience. The word means "endurance" and "constancy". Sometimes all you can really do in a trial is ride out the storm. But when you've done that, you gain a wonderful and personal knowledge of God's faithfulness. Come through a few of these storms and enduring calm and balance can be developed in you. You won't be rocked by every little breaker that crashes into you, because you have confidence from prior experience that God will bring you through. Endurance has been developed … constancy.  James refers to this as the goal; that we become "perfect and complete, lacking nothing".  We might use the word "mature".
3. Be Wise
Trials are a great opportunity, but they also present dangers. Trials, by their very nature, often present us with moments of decision.  People too often make bad decisions in times of pressure. You will also be tempted to say things because of stress that you later regret.
James tells us that the trial should drive us to seeking God's help with all this. Not just to summon up our best guess about what to do, or rely on conventional wisdom. We should take the time to ask God for His wisdom.  And the beautiful assurance God's Word gives us here is that He will give to those who ask.
The wisdom of the ages available for the asking!  Why would that not be our very first resort?
So, are you facing a trial today?  (1) Maintain your attitude of rejoicing in the Lord. If you need some help with that, read your Bible and see God's great power and faithfulness, and just start praising Him for it. (2) Be prepared to wait on God's timing. Let God develop endurance in you – it's going to help you over and over again down the track.  (3) Don't mess things up with a rash reaction or a dumb decision. Ask God to guide you with understanding.
Phil