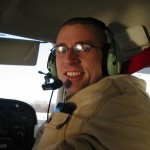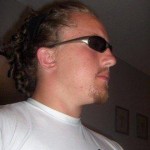 Last Summer, 4 guys from our church hit the streets of New York City with Change Collegian Network's "Repent And Witness (R.A.W.)"   They had a great experience for 4 straight days witnessing, and open air preaching on the streets and subways of the Big Apple.
Well, this year they're going even BIGGER … and YOU'RE invited to join them!  New York City, Philadelphia, Washington DC and Baltimore.
I caught up with Paul Cortese and Dave Hawkins to find out what's driving them, and how others can get involved.
So, guys, give us a little background. Tell us what led you to organize this trip.
Paul: Actually, I was driving home from a night at Youth Group, and I was just talking to God. I was thinking about our mission's trip last year to NYC when it popped into my head… Why can't I do more to spread God's word? Pastor Al, at the church, was planning a mission's trip to Eastern Europe that I didn't have the time or money to participate in because of school.  I prayed about it, and thought about making a trip of my own to cities here in the US. I narrowed the idea down to NYC, Philadelphia, Baltimore, and Washington D.C. – all down Interstate 95. Initially, some people I told shot the idea down as foolish, but I knew Dave would go along, at least in the planning, because he has such a heart for missionary work.
Dave: I joined him instantly because I really do have a desperate burden to get myself, and other church members, sharing the Gospel – anywhere! Once the members of our team are collected, we'll begin to pray as a group for target audiences.
And it's only guys right?
Paul: Yes and no… The first leg on our trip is run through Change Collegian Network in NYC. Men and women go to this trip, and we all have a great time spreading the Gospel. The final three stops (Philly/Baltimore/DC) will be men only because we don't know our sleeping arrangements. We aren't going to put anyone in a compromising position while on the mission's trip. We want to set an example of true Christianity.
Dave: We decided it would be best to start in NYC, and since we had such an amazing time last year, and felt the leadership of this organization prepared us so well, we thought it would be a great time of introduction to any newcomers. After NYC, the men will continue on to the other three cities, and we are now contacting other churches to see if we could sleep in their sanctuaries. If it comes down to it, though, well sleep in our cars.
If someone signs up to come along, what can they expect?
Dave: Expect to weep for the lost. God crushed us in our morning sessions of prayer last year. People ARE going to Hell because God is righteous; but He's also weeping. And He shares that with you before your feet hit the street. Expect to walk a lot and drink a lot of water. Expect smiles, indifference, strange looks, mockers, threats, physical persecution, listeners, and the harvest! Isn't the last one worth it all?
Paul: Dave sums it up pretty well. I would say be prepared to be Ezekiel, but expect to be like Peter. Ezekiel knew that no one would hear his call to repentance, yet he went and preached anyway. Peter, in the book of Acts, brings 3000 people to salvation in one day! I'm prepared to be rejected by man because man wants to wallow in his own sin. Conversely, and more importantly, I'm prepared for the Sovereign God to bring forth the harvest of souls to these gatherers.
Do they have to street preach?
Dave: In NYC, the group says you don't have to street preach. You can work up to it. They encourage everyone to do it and have tips and techniques. They're really supportive. Some people prefer one to one witnessing. My favorites are shouting while hanging onto a crosswalk post, subway preaching, preaching on a mic, and casual one to one witnessing. Other people are amazing with Gospel tracts. God can make you fearless and will probably tell you to do some of everything. All of it is street preaching, just different formats.
Paul: I agree, again, with Dave. It's all street preaching, but if you're asking if you have to get up and preach on a mic in front with people yelling at you, then the answer is no. Don't do what God doesn't tell you to do. Trust us, though, you'll feel a real pull to get up there and proclaim God's word.
If someone wants more info, what do they do?
Paul: If you want to contact us, you can talk to us (Paul Cortese and Dave Hawkins) in church. You can contact me on Facebook, or you can email us. My email is pbensonc@gmail.com
Dave: And my email is dave@piecemissing.com
Thanks guys, that's awesome.
Phil