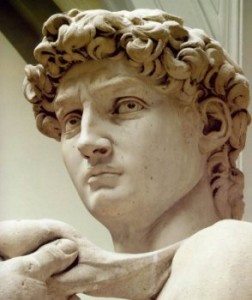 "So he (David) shepherded them according to the integrity of his heart, And guided them by the skillfulness of his hands." (Psalm 78:72)
So often this verse has been used to focus on the 2 needs of leadership … heart and hands – integrity and skill. A valid point, I'm sure.
But Psalm 78 is not about human leadership in any sense. It's not about David. This glorious Psalm is all about God's mighty faithfulness to rebellious Israel. It's a reminder to every successive generation to look back and see God's hand in history and remember HIM.
After all of Israel's wandering they should not have still even existed, but for the mercy and longsuffering of God. Yet He established them in the promised land. Still they rebelled. They clamoured prematurely for a king, and God gave them their desire – almost to their ruin. But then, at last, He gave them a man after His own heart. David's reign became a high point; a brief moment of heaven on earth. Not unblemished, but still great enough to be a foreshadowing of the coming reign of the Son of David – when Jesus shall establish His kingdom.
So the Psalm is all about God. HIS faithfulness. HIS purposes. HIS Kingdom.  And we lift this verse out of it's glorious context to write lightweight paperbacks about our ideas on leadership? Self-help chaff.
Let David only be a pointer to the Power behind his throne.
If David has any integrity of heart – it was fashioned in him by the hand of God. For in David (that is in his flesh) "dwells no good thing" (Romans 7:18).  In this regard he is a man like any other.  But for the grace of God, David would have been all Bathshebas and Uriahs.
If David has any skill to lead – it was granted him by the hand of God. We are but fools until He grants His wisdom. The blind leading the blind.  David's reign is a fleeting glimpse of Theocracy – THAT is the greatness of his moment in the sun … GOD led His people through a surrendered king.
SO, remember David fondly, BUT glory only in His God. And let it be the same for every man that He uses.  This is what David himself would want. Hear him cry out across the years, "Not unto us, O LORD, not unto us, But to Your name give glory, Because of Your mercy, Because of Your truth." (Psalm 115:1)
Phil