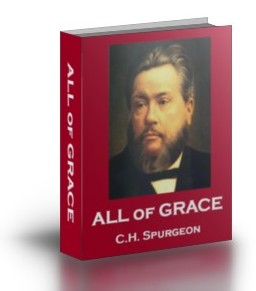 We have a brand new eBook available for instant download (just CLICK HERE).
"All of Grace" by Charles Spurgeon is a classic. It's plain gospel presentation has been used to lead many people to Christ over the years since it's publication, and has inspired generations of soulwinners.
In this short, no-fluff little book (just 96 pages), Spurgeon powerfully lays out the plan of salvation and the doctrines of grace. You can read it in an evening, and every Christian ought to do so at least once.  It's also a great book to give to a friend or loved one that you've been witnessing to.
My hope in creating this eBook in pdf format is that it will make it able to be distributed freely and widely. Just email it, or send a link for people to get it right here on the blog.  It will remain available here on our download page.
Phil