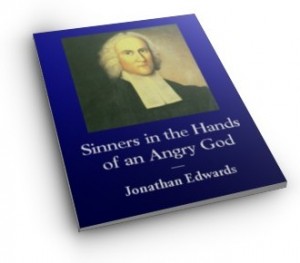 We have a brand new eBook available for instant download (just CLICK HERE).
"Sinners in the Hands of an Angry God" by Jonathan Edwards is the most famous sermon ever preached on American soil.  We have reproduced the entire text of the sermon here in .pdf format for easy download and distribution. It includes a brand new introduction with information about Edwards, the historical setting during the Great Awakening, and what the sermon says to us today.
It will remain available here on our download page.
Phil