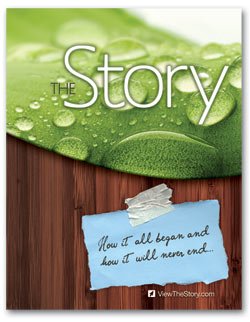 Spread Truth Ministries have just released an excellent resource called "The Story".  It's a 12-page tract (booklet) in a very striking and contemporary design that gives a good, accurate presentation of the gospel. It would be really great one to order and hand out in October as part of our "31 Day S.O.S. Challenge".
But in addition to the printed version, Spread Truth are making "The Story" available for FREE in an electronic format which you can embed straight onto your blog or web page (check it out over on the right hand side of THIS blog right now.) Not only that, but they provide full tracking so that you can see how many people are reading it on your site.
What a great, easy way to preach the gospel from your site! You can set it up in minutes.
Check out the promotional video below, then sign up for a free account at Spread Truth Ministries and get your embed code.
Phil
Here's the promo video …