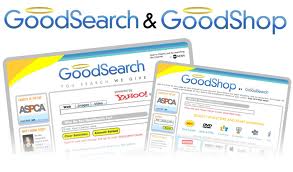 This post is going to be a shameless plug, but it's for a great cause.
Christian Life Academy is a ministry of our church which has been providing quality Christian Education and discipleship to children from Preschool through Grade 8 for over 26 years.  It has been a blessing to hundreds of children and their families.
YOU can help us in this important work very easily. Just start using Yahoo! powered GoodSearch.com as your search engine and they'll donate about a penny to CLA every time you do a search!
In addition, do all of your shopping through their online shopping mall, GoodShop.com, where you can shop at more than 900 top online retailers (including Amazon, Target, Gap, Best Buy, eBay, Macy's and Barnes & Noble) and up to 30% of your purchases will also come back to Christian Life Academy. You pay the same price as you normally would, but a donation comes back to our school!
You can read about the work GoodSearch is doing in the NY Times, CNN, ABC News and the Wall Street Journal.
Here's the link to start helping us as of your very next search — http://www.goodsearch.com/toolbar/christian-life-academy
ALSO, if enough people download our GoodSearch / CLA toolbar in October, we have a chance to win an extra $1000 in their sign-up competition.
Thanks for your help.  It may seem like a small thing – but CLA is impacting families for life and eternity. Your participation makes a difference.
Phil