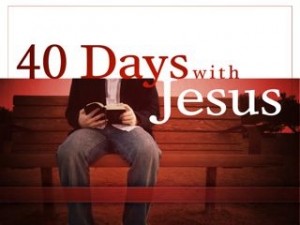 Today's Devotion:
A Storm is Coming
Read Matthew 7:24-29
This past week's tragic earthquake and tsunami in Japan are a great reminder to all of us that when an event like this occurs, very little withstood the powerful force of water as it rushed through villages and cities, decimating anything in its path.  Even those buildings that remain standing, their foundations have been severely compromised too and will likely be condemned.
The parable that Jesus tells in Matthew 7:24-29 illustrates a great comparison for us to learn from, in light of these past events.
In this parable, the common experience for both people was the storm, but it was how each person prepared differently for the unexpected storm, which reveals the same attitude of people today.  Some are wise to listen to the Gospel and obey it, while others reject it and try to build upon a less stable foundation that ultimately will not save them.
They both experienced the same type of storm!
Jesus reveals to us that those who listen to what He says about the coming storm, not just a future physical experience, but a future eternal judgment, those people are considered wise because the foundation of their faith was built upon the rock, Jesus Christ.
Yet, everyone that rejects His instructions are considered foolish and will suffer greatly because their foundation of faith was not built upon the rock – Jesus Christ, but upon a less stable foundation – sand.
Anyone who has seen a sandcastle on the beach at the end of the day will likely not see it on the following day because either the high tide or a machine has destroyed the castle.
These recent events hopefully have caused you to re-evaluate the strength or weakness of your faith and it should cause us even more to listen and obey all of the commands that are found in the Bible.
If there is one thing we as a church must do more, it is to live more deeply in Christ, pray more fervently individually and corporately, fast regularly, study His word daily and worship with fellow saints as an assembly – always.
Are you willing to listen and obey the Lord Jesus Christ and build a stronger foundation of Him in your life?