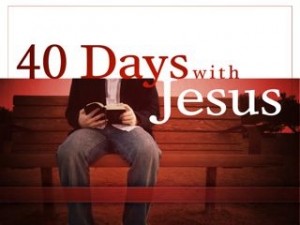 Today's Devotion:
You Can't Keep Quiet About Jesus!
Read John 4:21-30
How wonderful an experience it was for many to have personally met and talked with Jesus when He was on earth! Sadly, many who saw Him were blind to who He really was. Some said, "Is not this the Carpenter's son?" Or, "Can any good thing come out of Nazareth?" But this woman's eyes were opened to Him, when He told her things about her life that took her by complete surprise. At first she said, "Sir, you must be a prophet?" But because in the ensuing conversation her immoral life was exposed, she spoke up: "I know that the Messiah is coming, and He will know everything." It appears she is weighing things up: is He just a prophet OR is He the Christ? Jesus does not hold her in suspense – "I that speak unto thee am He!" Face to face with Him she was overwhelmed! That dayher life was radically altered forever.
She now saw Jesus in a totally different light to when she came to the well. She never dreamt what a turn for the better her life would take on meeting Him. She believed He was the CHRIST! And by extending His grace to her, a Samaritan, He signified HE IS THE SAVIOUR OF THE WORLD.
She also realizes His gifts were priceless compared to the world's. "He who drinks of THIS natural water must keep on coming back; they'll thirst again and again. BUT the one who drinks of the water I give will never thirst." He evidently spoke in spiritual terms. She 'saw' it, and soon she left her waterpot, being taken up with better things! The world gives riches, position, amusements, power, and learning, but only what Jesus gives lastingly satisfies the soul. In HIM alone is ETERNAL LIFE and PEACE and TRUE JOY! Many fail to see that, and so their lives are taken up with material and pleasure pursuits that all pass away.
When the disciples arrived the woman slipped away. She was now on a mission herself – to tell others about Jesus.Unashamedly she tells of how He dealt first and foremost with her SIN. She majored on the essential mission of Jesus in this world. And then she gave testimony to the essential character of Jesus – "Is not this THE CHRIST?" That's salvation for you!
When we come to know Jesus and our fellowship with Him is real, we want to be telling others of Him. If you have not yet come to know Him as YOUR Savior you can do so. Like this woman, repent and turn away from your sin and receive what Jesus offers by faith. He is willing to receive YOU today and come to live in you.