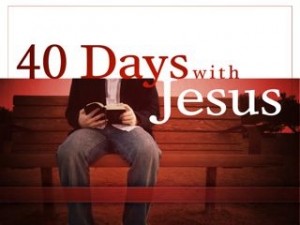 Today's Devotion:
Ransomed From the Power of the Grave
Read Hosea 13:14
The greatest ransom ever reported in modern times was $60 million dollars for the release of the brothers Jorge and Juan Born, paid to the left-wing urban guerrilla group Montoneros, in Buenos Aires, Argentina, on June 20, 1975.
The greatest ransom ever was paid in full by the precious shed blood of Jesus Christ, the Son of God.  He has ransomed us, not from Satan, but from the death penalty for sin, decreed by the righteous decree of the Father.  It is to Him alone that the ransom was owed, and to Him that it was paid.

In Hosea's prophecy, Israel is represented as dead and buried, which is an exact picture of the unredeemed of all time.  They have already been sentenced as eternally lost, described by the Lord as "condemned already" (John 3:18).  They have missed the purpose for which they were made, to glorify God and enjoy Him forever.
The prophet decreed that the Lord would ransom Israel from their captivity.  He will ransom each one of us from our captivity to the law of sin and death, if we will first recognize our own personal and colossal guilt at the willful violation of God's Moral Law, the Ten Commandments.  In the midst of admitting our guilt, if we will confess and repent of our sin and place our complete faith and trust in the fact that the ransom has already been paid on the cross, God will ransom us from the power of the grave, just as He delivered Israel from their captivity.
We are all guilty and undone!  Who is able to save us from the wrath to come?  "It is finished", sounded the final cry from the cross.  God has already done it!  The prophet joyfully exclaims, "O death, I will be thy plagues".  In other words, "I, Jesus, will destroy the very issue of death itself!"  The Savior has willfully surrendered to the power of death.  He has suffered the penalty for our sin in His own death, and on the third day has risen, ransoming us from the power of the grave.
The ransom has been paid, the enemy has been vanquished, and the borrowed tomb is forever empty.  Jesus has triumphed!  Go proclaim the news!