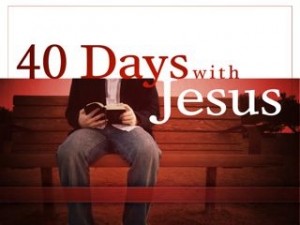 Today's Devotion:
The Mighty Heart of Jesus
Read Mark 10:13-16
It's a very moving and significant event in the life and ministry of Jesus.  He has answered the Pharisees on a crucial subject – that of the Divine institution, sacredness, and permanence of the marriage covenant. He lays down solid principles as He defines and dignifies marriage.  Resorting to a nearby house to give more teaching in private to His disciples they are soon joined by many mothers bringing their infant children to Jesus for His blessing.  Sadly, the disciples rudely "rebuked those that brought them", waving them away.  Why did they show little regard for the feelings of the mothers, as well as for the rights of the children? Did they not know that the mighty heart of Jesus has room for all, whoever they are! John 3:16.

But the blessed Saviour receives them without prejudice or distinction, lovingly caressing their little babes in His arms. They are all the objects of His saving grace. "He took them up in His arms, put His hands upon them, and blessed them". Nothing is more precious – or profound!
There's a stern rebuke for His disciples. Their action must have hurt those mothers; but even more, wounding the heart of Jesus and rousing His holy wrath.  "When He saw it, He was much displeased". While disciples restrained them, Jesus constrained them to come!  He still does!  And how precious to know Christ's blessing upon us, our homes, and our children.  These mothers certainly manifested faith in Jesus' grace and power as they besought His blessing.  Their children were possibly too young to be instructed but not too young to receive the benefit of prayer and His careful attention.  "Let the children COME to Me!"
There's a solemn reminder for the disciples. "…FOR of such is the kingdom of God". Jesus used the occasion to emphasise important truth, through the medium of a child, whose nature it is to be weak, simple-hearted and dependent – yet devoid of hang-ups and pride.  Jesus gives His disciples reasons for His displeasure.
Their conduct was wrong towards mothers whose coming to Jesus honored Him;
Their chiding did wrong to precious children, being brought for Jesus' loving benediction;
Their manner did injustice to the Saviour, who is not too exalted to be bothered by the little ones;
Their action totally conflicted with Jesus' teaching, whoaffirmed He was the Saviour of all without partiality.
Their behaviour denied the very predisposition of Jesus, who never turned a soul away.
Their conduct exposed a lack in their understanding of God's Kingdom. "Of such is the Kingdom of God…" How does a child come?  With a spirit of humility, dependence, without pretence or sense of personal merit; for the child has achieved nothing and claims nothing by right.  ALL who would enter God's Kingdom must come in this manner.  "Except you are converted and become like little children…" The thought is NOT of innocence but humility.  "There is NONE righteous (innocent), no not one". (Rom.3:10)  He meets us just where we are, as we humbly repent of our guilt and shame as sinners, calling on Him in grace to receive and save us.  John 1:12.
There's a significant revelation for these disciples.
"Whosoever shall not receive the Kingdom of God as a little child, he shall not enter therein". We must come as needy children to a loving father.  We can ALL come to Jesus – children, mothers and fathers, grandmas and granddads!  Jesus promises: "The one who comes to Me I will never cast out". O, come and encourage your little ones to come too.  I admonish parents of little ones: pray with them, pray for them, and teach them to pray for themselves.  Instil in them that simple trust in God – which we have through the "word of the truth of the Gospel". And enjoy His acceptance and blessing!