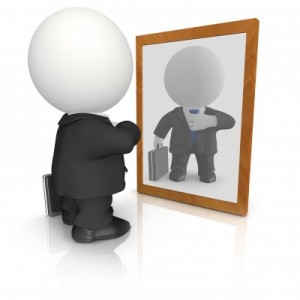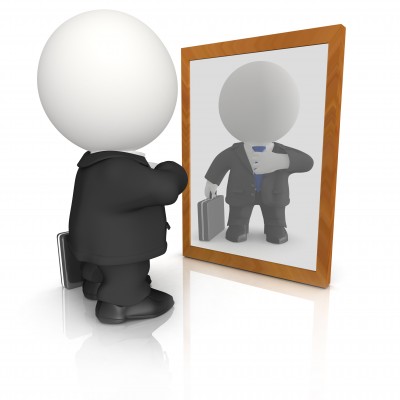 Last night at our Leadership PITstop meeting I shared the following teaching. Here's the outline if you weren't there:
The MOST Challenging Person to Lead
Who is it?  YOURSELF, of course!
Without question the MOST challenging person to lead is ourselves, and yet self-leadership is absolutely essential if we are going to be used by God.
Most Christian leaders can identify with the common experience of trying at times to "minister from a dry well".  Those times when you are required to instruct or inspire others, but you're scratching around to find something, because your own soul is so lean. You're spiritually dry. Inevitably, this is the result of a failure in self-leadership. (You've stopped growing, stopped Bible study and meditation, stopped communing with God in prayer.)
Recently our Deacon Board spent time discussing this maxim: "Grow the Leaders … Grow the Church!"  If we want to see the church grow (in health, strength, quality, and resources – as well as numerically) then it has to begin first with the growth of the leaders.
One of the classic books most Bible Colleges have as required reading is "Lectures to My Students" by Charles Haddon Spurgeon.  His first chapter (his starting point in talking to young Christian leaders) is entitled: "The Minister's Self Watch".  And his text is …
1 Timothy 4:16, "Take heed to yourself and to the doctrine …"
Note the proper order there in the Apostle Paul's words. First priority must be the self-watch. Self-leadership.
Spurgeon said to his students:  "It will be in vain for me to stock my library, or organize societies, or project schemes, if I neglect the culture of myself; for books, and agencies, and systems, are only remotely the instruments of my holy calling; my own spirit, soul and body, are my nearest machinery for sacred service; my spiritual faculties, and my inner life, are my battle axe and weapons of war."
If God needed "programs" and cookie-cutter ministries, He'd start them Himself … and they'd be perfect!  But God's methods have always been men and women.  WE are the tools in His hands. So, as Leonard Ravenhill said: "Men look for better methods … but God is looking for better men."
PRINCIPLES OF SELF-LEADERSHIP
1.  My personal growth is up to ME.
Our generation always wants to shift the blame; make everything someone else's responsibility. There's an entitlement mentality around us that so easily slides into our philosophy as Christians if we're not careful. "I'm stagnant in my Christian walk, I'm not growing – if only I went to a better church, if our preacher was sharper, if I wasn't surrounded by so much negativity at home or work."  Leaders cannot fall into that way of thinking. We must own responsibility for our own progress.
Paul describes preparing for an effective Christian life in terms of how the athlete prepares for competition:  1 Corinthians 9:24-27. Read that passage, and note Paul's language: "Every athlete exercises self-control in all things … I discipline my body and keep it under control …"
If I want to increase my effectiveness and influence as (1) a follower of Jesus, (2) a partner and a parent, and (3) as a leader in any sphere … it comes down to daily self-leadership. I must take responsibility.
2. Self-leadership does NOT equal self-centeredness
This is a vitally important distinction to make. When we talk about our personal growth being "up to me", that is not to suggest that we are self-sufficient.
Samuel Chadwick said "The Church always fails at the point of self-confidence."
We are entirely dependent on God in His grace acting in and for our lives.  But the point is that no-one else can lay hold on that grace for us … and in that sense, my personal growth is up to me.
3.  All growth begins with honest self examination
James 1:23-24, "For if anyone is a hearer of the word and not a doer, he is like a man observing his natural face in a mirror; for he observes himself, goes away, and immediately forgets what kind of man he was."
There's no deceit like self-deceit! The worst lies we ever tell are the ones we tell ourselves! And there is nothing that will so stop you growing in your own soul and leadership as not facing up to the truth about yourself.
Proverbs 28:13,  "He who covers his sins will not prosper, But whoever confesses and forsakes them will have mercy."
We need to do thorough inventory of our own lives … and we need regular checkups, followed by repentance and obedience to God's Word.
4.  The primary battleground of self-leadership is MY MIND
Proverbs 23:7  – "For as (a man) thinks in his heart, so is he."
Henry Ford made the famous statement "If you think you CAN do a thing or think you CAN'T do a thing, you're right."
I would alter that just a little bit to be more Biblically accurate … "If you think you can do something … you MIGHT be right (at least you have a shot at it) … but if you think you CAN'T do something, you're DEFINITELY right."
This is not a call to "positive thinking"  but to "BIBLICAL thinking".  Thinking rightly … sanely … godly … about ourselves and the world.
You see, here is the battle of all LIFE and LEADERSHIP … Romans 12:2, "And do not be conformed to this world, but be transformed by the renewing of your mind, that you may prove what is that good and acceptable and perfect will of God."
5.  The work of the Holy Spirit in my life is a PROCESS
2 Corinthians 3:18  – "But we all, with unveiled face, beholding as in a mirror the glory of the Lord, are being transformed into the same image from glory to glory, just as by the Spirit of the Lord."
Rome wasn't built in a day – and neither was ANY leader!  Men who are "blazing comets" terrify me!  How many times have we seen charismatic men and women that have risen to prominence quickly, but have crashed and burned just as quickly.
Every leader should read Robert J Clinton's classic book "The Making of a Leader". It's a fascinating study. Clinton studied the lives of men who had made a signal impact with their lives, and he particularly shows how they inevitably had seasons of obscurity when God was shaping them for the role he would later have them to play.
6.  The acid test of self-leadership is whether I can take hold of myself in the slumps
The standout example of this in the Bible is David in that terrible scene at Ziklag.  If you remember the story, David and his men were off fighting a battle, and while they were away Amalekite raiders came down and attacked their home city of Ziklag, burned it, and carried off all the wives, children and possessions. So when David and his men returned home they found this destruction, and their loved ones kidnapped, and they wept and mourned until they were physically exhausted.
David has already experienced many heartaches and difficulties in his life as a fugitive on the run from King Saul, but this is a new low. This has to be one of the deepest valley experiences of his life.
BUT then we read his response …
1Samuel 30:6,  "Now David was greatly distressed, for the people spoke of stoning him, because the soul of all the people was grieved, every man for his sons and his daughters. But David strengthened himself in the LORD his God."
That's the acid test of self-leadership.  To be able to lead yourself out of the pit!
It's a wonderful thing to have an encouraging friend who can lift you when you're down. But there comes those moments in every leader's life when it is just you and God.
Dr. Martyn Lloyd-Jones published a wonderful series of sermons entitled "Spiritual Depression".  Part of the book is an exposition of Psalm 42 on the need for the believer to be able to "take hold of himself … and TALK TO HIMSELF".  Remember David's words in that Psalm?  He repeatedly says to himself "Why are you cast down, O my soul? And why are you disquieted within me? Hope in God, for I shall yet praise Him For the help of His countenance."
What was David doing? What he learned to do in Ziklag. Talking to himself.  Taking hold of himself, and redirecting his thoughts and trust toward God.  Self-leadership.

7.  Self-leadership is a marathon not a sprint
The real test of a person's character is NOT how well they got out of the blocks.  What a splash they made at the beginning.  The real test is finishing well!
First Assembly needs a new pastor. We can either take a punt and hire one – or I can BECOME the new pastor we need for the next season.  (By the way … First Assembly will need a new pastor AGAIN next year … and the year after that.  And I'll need to step up each time.)
But it's not just me. First Assembly needs a whole new team of leaders. Each ministry constantly needs a new leader.  It's up to OUR WHOLE TEAM – dependent on the Holy Spirit, and surrendered to Him – to BECOME those leaders.