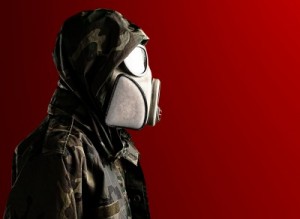 The Apostle Paul's protégé, Timothy, had been mentored with a very specific role in mind. Gospel work. Leading a local church.  He served his apprenticeship faithfully (Paul said "I have no one like him", Philippians 2:20), and then he went out to be a pastor.  Paul wrote to him in the trenches of that challenging role:
"You therefore, my son, be strong in the grace that is in Christ Jesus.  And the things that you have heard from me among many witnesses, commit these to faithful men who will be able to teach others also.  You therefore must endure hardship as a good soldier of Jesus Christ." (2 Timothy 2:1-7)
Paul basically gives three big ideas here, and together they are a kind of survival guide, a very concise field manual, for any young Christian leader heading out into the fray:
Verse 1 – Flourish in God's Grace
God's grace is everything to the Christian worker. We rely on God, and he pours in his grace to strengthen us and provide for every situation.  You can have all the natural ability and honed skills in the world, but without God's grace you're finished.
In his wonderful book, "A Passion for Souls", J.H. Jowett wrote about Paul's view of God's grace:
"Grace was to Paul an all-encompassing atmosphere, a defensive and oxygenating air, which braced and nourished his own spirit, and wasted and consumed his foes."
The grace of God is everything to us.  That's why we call it amazing!
Verse 2 – Don't Lose What You've Learned … Pass It On To Others
Some of us were privileged to be able to have Bible college and seminary training. Many more of us received much education in the cradle of great local churches (which historically have been God's #1 means of preparation). My years growing up with a father who was committed to faithfully expounding God's Word week after week in our church deposited more in me than any single thing since.
On top of these means of grace, the experiences of life, reflected on regularly under the microscope of the Bible, are a classroom all by themselves.
Paul's admonition to young workers is to not let these precious things just dissipate.  Put them all to use for God's glory, and as you do so a couple of things happen:
The truths are reinforced in yourself. Sadly, I've forgotten far more than I've retained over the years, but my retention is greatly improved in the process of teaching others.
The Kingdom is expanded in the way Jesus designed it to, by multiplication. Each one reaching and raising the next one, generation to generation.
Have no doubt, the basic problems the world is wrestling with today are – at their heart – theological, and the answers are in God's Word.  Don't be intimidated by the world's scorn; trust the Word of God for the lion that it is, and pass it on to others, who will in turn do the same.
Verse 3 – Be Ready For Hardship
In the passage that follows, Paul develops this theme more than any of the others.
If you head out to do anything for God's glory, you are going to face opposition and trouble.  Don't expect anything else.  The landscape of Christian work is strewn all around with the tragic remains of people who were mauled by disappointment while trying sincerely to serve God. Why? A few reasons we could mention, but at the heart of it is this: they somehow thought they could cheat the inevitable hardship. No-one does and still leaves any great mark for God.
Just be ready for it. Expect it, and it will drive you back to verse 1, seeking God's fresh grace every single day.  And you'll gloriously find that it is still sufficient (2 Corinthians 12:9).