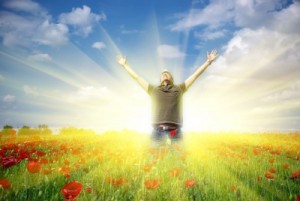 "Remember, O LORD, Your tender mercies and Your lovingkindnesses, For they are from of old." (Psalm 25:6)
It's possible, I think, for mercy to be shown as an unemotional decision.
I can imagine a judge being convinced to show mercy to the guilty defendant before him because he is convinced by the arguments of a sharp lawyer to do so. There may be more benefit to society in some other form of rehabilitation than in throwing the offender in an already overcrowded prison. The decision could be made for purely pragmatic reasons.
Though the motivation may be not be great pity or compassion, does that make the decision not a "mercy" to the offender? It is still mercy. His hide belongs in jail.
In the same way, it's possible, I think, for a kindness to be shown with a certain austerity.
Think of the destitute woman standing in line at a soup kitchen. The man who serves her doesn't fawn over her, doesn't make a great fuss. Perhaps he's not even smiling warmly, or doesn't make eye contact. He's just served fifty others before her, and there are dozens waiting behind. There's still so much work and cleanup to be done, and then he needs to get to a meeting.
Does his demeanor make the act not a "kindness"? She still appreciates the food she receives and the effort that's been taken to offer it to her.
So many Scriptures tell us of the mercies and the kindnesses of God. And we are rightly grateful, because where would we be without them. In fact, should God dispense these mercies and kindnesses without any great demonstration of care, we should still thank and praise Him for all of eternity.
But look what the Psalmist says.
"From of old" God's mercies are "tender" mercies, and His kindnesses are "loving" kindnesses. It's the way He's always been; since Eden we have seen it. It's all in the adjectives.
God is not an austere, stoic or pragmatic dispenser of help. He is not disinterested or begrudging.  His mercy always flows from the oceans of His benevolence; administered with all His affection and feeling. It's the tender mercy of a father's heart toward a dependent child.
And His love is so connected to His kindnesses that this attribute of God has come to be conjoined as a new word in the Bible. It's because of God that this word "lovingkindnesses" even exists in the English language … no space or hyphen.
O LORD, forever You are the same; the eternally changeless God. And I thank You for your mercies delivered daily to me with the incomparable tenderness of Your hand. I praise You for the kindnesses You show with such a love that I know only in dim reflections elsewhere. Amen.