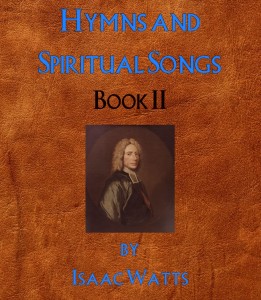 Here's the latest free eBook ready for you to download.
Last week I released the 1st Volume of Isaac Watt's classic 3 book set, "Hymns and Spiritual Songs", and this week I'm very pleased to bring you the 2nd Volume in the set.
I encourage you to download it, perhaps even print it off, use it as your companion in private worship, and pass it along to others. (CLICK HERE).
It will continue to be made available on our DOWNLOAD PAGE.