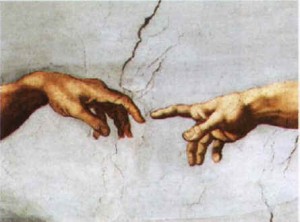 This morning I continue my contributions to a series called "Mercy Mondays". Each Monday, Jenn LeBow is writing a prompt on the subject of "mercy", and she's inviting others to respond with posts on their own blogs. (You can read all the responses each week on Jenn's blog.)
This week's prompt is:
"Motivation for Mercy"
I read a blog post recently by a single mother. A woman obviously very bitter after a nasty divorce plunged her into a life of very hard struggle. She wrote about how she was going to follow some advice given her by a waiter in a restaurant that she'd known a matter of minutes: "I shouldn't have mercy for people that haven't shown us any respect, remorse or compassion."
Perhaps this woman is not a Christian. Perhaps she's never known the liberating joy of a relationship with God through Jesus. I pray He will draw her.
But I can't take that waiter's advice. The world is full of talk like his. The Bible shows me a very different way.
As I think about it I have 4 reasons to be merciful to others. None of them have anything to do with how those others may have treated me:
1. Because God is Merciful
"Therefore be merciful, just as your Father also is merciful." (Luke 6:36)
Read through the Psalms and see how many times God is praised for His mercy. Not just thanked for a specific instance of it, but adored for the fact and constancy of it in His nature.
I look at the mercy of God to me and around me, and, like the Psalmists, I am in awe.
As the child watches his father and desperately wants to be like him, my worship becomes resolve. The more God is revealed to me, the more hunger is stirred in me to be merciful like Him.
2. Because I Have Been Shown Mercy
I'm motivated by gratitude
Like the woman in Luke chapter 7 who washed Jesus feet with her tears and oil. Simon the Pharisee looked down on her as sinful, and on Jesus for letting her touch Him. But Jesus said to Simon,
"Therefore I tell you, her sins, which are many, are forgiven–for she loved much. But he who is forgiven little, loves little." (Luke 7:47 – ESV)
Jesus pointed to her extravagant love as evidence that she truly understood and appreciated how much she had been forgiven.
Forgiven people forgive. Loved people love. Those who have been shown mercy, show mercy.
It's a reflex of the heart. And if I fail to show mercy, it's because I've never realized or I've forgotten the mercy shown to me.
3. Because God Calls Me to Mercy
I'm motivated by obedience
"He has shown you, O man, what is good; And what does the LORD require of you But to do justly, To love mercy, And to walk humbly with your God?"  (Micah 6:8)

"Therefore, as the elect of God, holy and beloved, put on tender mercies, kindness, humility, meekness, longsuffering;" (Colossians 3:12)
God's command for us to be merciful is sprinkled throughout the Scriptures. Micah says it's what He "requires". Paul instructs the church that we are to "put it on" like a garment out of the wardrobe God has provided for His children. You're not dressed for a day in this world without slipping into mercy.
4. Because I Will Need Mercy Again
I'm motivated by humility
"Blessed are the merciful, For they shall obtain mercy." (Matthew 5:7)
Jesus confirmed what King David had learned centuries earlier,
"With the merciful You will show Yourself merciful; With a blameless man You will show Yourself blameless;" (Psalm 18:25)
This is not salvation by works. God's mercy is not earned. But it's talking about the completion of a circle. God begins it all by pouring mercy into our lives. He's the initiator. In response, out of worship and gratitude and obedience, we pay forward the mercy of God to others.
Given the extent of the mercy we've been shown, to then withhold mercy would be scandalous. The classic picture of just how scandalous is in the story Jesus told of the unforgiving servant in Matthew 18:21-35. He finished that story with the frightening words,
"So My heavenly Father also will do to you if each of you, from his heart, does not forgive his brother his trespasses."
God leads the dance of mercy, and we follow Him in it; holding on to Him even as we seek to emulate the steps. For without Him we can't dance at all.
But if we experience this mercy, and refuse to dance, the circle is broken. Spurning his mercy we will find that we will live without it.
Four reasons for me to be merciful. Any one of them is reason enough. Together they are irresistible.
I choose the dance.