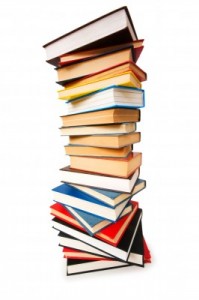 A couple of months ago I stumbled on the website of Leaders Book Summaries and I've become a bit of a fan.
The concept has been around for a long time; I know of at least one other larger company offering a similar service (there may be more). The idea is that you subscribe and they send you regular short summaries of the latest books being published on the subject of leadership.
What's different about Leaders Book Summaries is that they are written for Christian leaders from a Christian perspective. The site owner, Dave Frederick, is a pastor and church planter. Not all the books are Christian, although a number are, but there's a lot we can learn and at the end of every summary Frederick gives his own "Pastor's Perspective" on the book, which I've found really insightful.
Each summary is about 10 pages long, and you also get a second "nutshell" summary which condenses the book even further to 3 or 4 pages. So you can start with the nutshell version, then if your interest is piqued read the longer 10 page summary over a cup of coffee. Then, of course, you can always go and buy the books that you think will be really helpful.
New titles on leadership come out literally every day it seems, and who has the time to read them all? A well-written summary can give you the "meat" of the book without you spending $20-$30 and a week of your time wading through it. Personally, I really appreciate the insights I gain from books on leadership, and I need to keep growing as a leader, but I'd much rather have an old Puritan book or a great biography in my hand. Something that's building me up spiritually.
I signed up with this particular service, and in just a couple of months I've received their summaries on the following books:
"Made to Stick" by Chip Heath & Dan Heath
"From Values To Action" by Harry M. Jansen Kraemer Jr.
"Ignite" by Nelson Searcy
"The Power of Habit" by Charles DuHigg
"Unusually Excellent" by John Hamm
"You Lost Me" by David Kinnaman
"Leading From the Second Chair" by Mike Bonem & Roger Patterson
"The Myth of the 200 Barrier" by Kevin E. Martin
"Launch" by Nelson Searcy
The service costs about $7 per month, and a new summary arrives every 2 weeks. I find that it maximizes my time, and saves me wasting money on expensive titles I never finish reading because they're either not very helpful once I get into them, or I just can't fit all the reading in.
You can download a sample summary to check out for yourself.
Highly recommended!