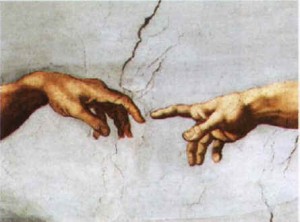 Here's my latest contribution to a series called "Mercy Mondays". Each Monday, Jenn LeBow has been writing a prompt on the subject of "mercy", and invited others to respond with posts on their own blogs. (You can read all the responses each week on Jenn's blog.)
This week's prompt is:
"Merciful Opportunities"
I live and pastor a church in the greater Danbury area, in Connecticut. Danbury is still affectionately remembered as "Hat City", referring to the fact that at one time it was the center of that industry, producing 25% of all of America's hats. The industry is long gone.
These days the city is home to several large corporations, and increasingly serves as a "bedroom" community for professionals working in New York City, just 50 miles to the west. It's very attractive to that set, offering a different lifestyle than the city, with better schools, larger houses, and yards you can actually throw a ball in.
Sounds nice (and it is), but not for everyone.
Like every population center in the Northeast region, Danbury has all the usual issues in its inner city: homelessness, poverty, a drug culture and its associated crime, at-risk young people, and so on.
What's unique about Danbury is "Jericho".
The Jericho Partnership began in 1999 as the vision of retired business leader, Bill Beattie, and a number of evangelical churches in the city. It has grown to the point where it now operates out of 3 outstanding properties housing 10 diverse ministries and uniting the efforts of more than 20 partner churches and 1800 registered volunteers (with a goal of 3000 by the end of 2013).
Winter homeless shelters
At-risk youth mentoring
Health clinics
Food pantry
Pregnancy resource center
Thanksgiving boxes of love
Clothing distributions
School backpack giveaways
Grants and funding
Western Connecticut Prayer Breakfast
And on the list goes.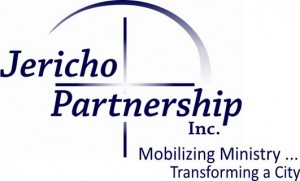 The mission of Jericho is ambitious: To mobilize ministry and transform the city of Danbury for the glory of God and the common good of its people.
I've pastored churches in several wonderful communities on opposite sides of the world. I wish I had a dollar for every time I've heard Christians bemoaning the fact that if the wider Church body could ever get its act together and cooperate, and stop endlessly "reinventing the wheel", we could change our communities.
Danbury is the first place I've actually seen it taking shape in living color. Jericho is the catalyst.
This is not to suggest that Danbury's problems are all "fixed", and we're now living in Utopia waiting for CNN to discover us and put us on the evening news. No, there's so much to be done. But the impact of the Jericho Partnership is tangible. And real transformation is slowly gaining momentum.
Today we've been asked to write on the prompt; "Merciful Opportunities".
Living in Danbury in 2012 affords us great opportunity, and at the same time undeniable responsibility. It's simply this: no Christian in this place sensing God's call to mercy has any excuse for not engaging hands on.
"I wouldn't know where to start."
"I'm not connected with the needs."
"I don't have the resources to do anything meaningful."
All the normal, and often very real, barriers to serving the poor, the outcast, the at-risk — these barriers have actually been moved out of the way. Really. Any Christian in our city can call in to the Jericho offices; any pastor or church leader can pick up the phone. And any that are willing WILL be connected with real mercy ministry, changing lives. All resources can be put to work: money, time, energy, talent.
Christian leaders in other places are beginning to watch Danbury. It could be a model for gospel-centered, Church-engaged city transformation. We pray that one day the vision of Jericho might be multiplied across the cities of America.
The real key was when some Christians realized that there is actually only one Church in Danbury. It happens to be made up of a bunch of congregations, but it's only one Church. When that truth becomes a core conviction, and not merely a nice slogan, we can finally move past the tyranny of all of our tribal control issues.  Pastors can stop worrying that the work being done didn't appear first in their particular congregation's vision brochure.
When God's people unite in mercy, motivated by the mercy of God, and begin to build the old waste places, then HE will be seen to be "the Repairer of the Breach, The Restorer of Streets to Dwell In." Isaiah 58:12
Soli Deo Gloria