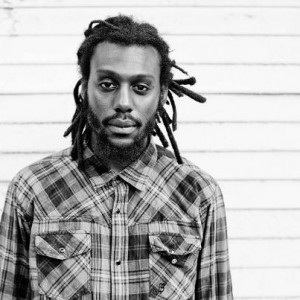 In "Dispatches" on Friday, I highlighted a hot debate that has been running on reformed blogs recently. It's been sparked by a new song released by spoken word artist, Propaganda (see video below). The song, called "Precious Puritans", challenges the tendency to airbrush the history of the Puritans and present them only as wonderful, godly theologians and pastors, while ignoring the fact that many of them owned slaves and some even served as chaplains on slave ships.
Rather than me taking the time to try and fairly summarize the various perspectives in the debate, I encourage you to read some of it for yourself. The article Slavery, Historical Heroes, and "Precious Puritans" by Thomas Kidd will give you a good starting place as he links to a number of others.
I've been mulling over these things since last week, and then yesterday I received my copy of the newly released book "A Puritan Theology" by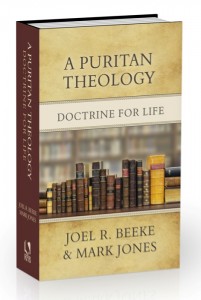 Joel R. Beeke and Mark Jones. A much anticipated 1000+ page attempt to distill Puritan teachings into a systematic theology. I can't wait to crack it open.
I personally began reading the Puritans in Bible College 24 years ago. I never stopped. My bookshelves are quite loaded with them, as I have found their sermons and writings over the years to be so satisfying and glorifying to God.
Reading D.Martyn Lloyd-Jones' "The Puritans: Their Origins and Successors" and J.I. Packer's "Among God's Giants: The Puritan Vision of the Christian Life" (both of which are wonderful books on the spiritual contribution of the Puritans) gave me something of their historical context, but neither of them dealt with this incongruous and dark blot on their record. Their participation in slavery. I listened to an entire lecture series of Packer's and the subject never came up.
It would seem that a certain amount of "airbrushing" has gone on (even though perhaps unintentionally or ignorantly by some). Many of my friends who read the Puritans would, I think, look at you with puzzlement if you mentioned the issue of slavery.
And along comes a young rapper, and taps us on the shoulder.
Watch …
Okay, a lot's been written on the blogs, and I probably don't have a whole lot of anything new to contribute, but I would summarize my take on it all in a few points that I admittedly hold in tension:
1. There is no denying the theological and pastoral contribution of the Puritans. It has enriched the church for 4 centuries. I have personally been greatly helped by their writings, and believe that Christians should be encouraged to read them.
2. Their involvement, to any degree, with the abhorrent slave trade of their times is unconscionable. It does not honor God to try and defend their record in this regard. That part of their testimony deserves to be roundly condemned.
3. I do not think we should accept the excuse that "they were merely a product of their times". They were, after all, serious students of God's Word with usually sound hermeneutics. But on the other hand, a note about their times does have to be attached to their record as a consideration. Any portrait of them will not be historically accurate without seeing the context of their society and times. Not a "pass" for them, but a point to remember.
4. The Church, particularly pastors and leaders, surely must realize the serious responsibility we have to ALL our membership. We must consider the very real and understandable sensitivities many may have, especially our African American brothers and sisters, if we venerate the Puritans without qualification.
5. Surely the most important lesson of all — and actually the real point of Propaganda's whole song — that we learn afresh the peril of exalting men to the status of infallible heroes. The best of men are sinful men at best. The glory of the Puritans is not ultimately their preaching or writing or anything like that. The glory of the Puritans is the God Who saved them by His grace, and used them in spite of themselves. As Propaganda reminds us in the last line of his song, "So I guess it's true that God really does use crooked sticks to make straight lines."
And gloriously, that means there's also hope for you and me.
"But we have this treasure in earthen vessels, that the excellence of the power may be of God and not of us." (2 Corinthians 4:7)