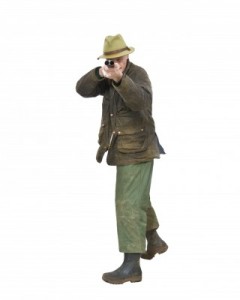 Times sure have changed. Several surveys over the past decade have indicated that as many as 50% of men and 20% of women in evangelical churches answer "yes" when asked if they have viewed pornography in the past 12 months. That's just people who would identify themselves as evangelical Christians!
There's no question that the meteoric rise of pornography usage in this generation is linked to the opening up of access to it by the internet. Porn is free and freely available. No more brown bags and sunglasses; just click a button in the privacy of your home.
And pornography is just ONE of the prevalent dangers of the internet.
Online predators are more active than any of us would like to know about. Today, the Calgary Globe & Mail is reporting on just one investigation that has led to 17 arrests. The same search run on news services tomorrow is very likely to return another similar story. It's a daily occurrence.
These people target kids through social networking, blogs, chat rooms, instant messaging, email, discussion boards, and other websites. They know the latest music and fads that are interesting young people, and seduce them through attention, affection, kindness, and gifts.
Kalyn's story is a loud wake-up call to parents; at 15 years of age she was courted online by a man 30 years older. And her story is, tragically, not unique.
Then there are all the desensitizing images of horror that are everywhere online. As I was writing this article, I searched for a photograph to use at the top. One of the first images that came up was an actual photograph of an elderly man who had committed suicide by firing a shotgun through his jaw. And I have "safe search" enabled on Google. I wouldn't want my kids to stumble on that image like I did, but the reality is it's everywhere.
Have we become so numb to all of this that we just accept it as life in the 21st century? Grandpa wouldn't have stood by and let nefarious intruders come into his home. But he had an advantage. If need be, he could sit on the front porch with his shotgun on his lap and keep them out. How would he deal with what parents are facing today? Intruders who can be in the next room, seducing our kids with anonymity.
Well, maybe Grandpa couldn't have used his shotgun for the dangers of the internet, but he would still have taken action if it meant taking a baseball bat to every device in the house.
Now, the fact is, our lives are so intertwined with the internet today, and it has brought so many benefits to us, that opting out of it altogether is probably not a simple consideration for most of us. Our kids probably couldn't graduate these days without access.
So what else might Grandpa do?
1. He'd Be a Parent
I am so challenged about this personally. Keeping your family safe online requires constant vigilance. It means communicating regularly with your kids about the dangers, and also knowing what they are doing online.
Keep devices in parental view as much as possible
If your child is going to be online in another room, insist that doors are always kept open and enter rooms regularly
Check your kids "online history" (but also remember that it can be deleted … where there's a sinful will, there's always a way)
Let's get proactive with this, before we wish we had.
2. He'd Buy a Guard Dog
Lots of our granddads had big dogs to keep the family safe when he wasn't around. The 21st Century online version of a guard dog is Internet Security Software.
I believe we should train and then trust our kids. But as parents, we need to take Ronald Reagan's advice "trust but verify". It's amazing how human trustworthiness increases when we are held accountable.
Now there's guard dogs and there's GUARD dogs. I wouldn't leave a Chihuahua to protect my family. I'd want a big ol' German Shepherd. When you purchased your PC, or signed up with your Internet Service Provider, you probably got some "parental control" software in the bundle. Trust me … it's a Chihuahua. Riddled with holes, easy to get around, hard to keep up to date.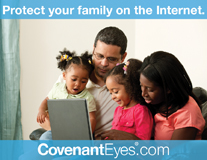 You need dedicated software. The best I've found is Covenant Eyes. This service is in partnerhip with my blog because I believe in what they offer. Covenant Eyes provides not only easily customizable internet filtering (so you can define the limits of what comes into your home), but also accountability reporting. You can receive daily or weekly email reports delivered to you as the parent cataloging every site that your kids have visited. Trust but verify.
3. He'd Pray
As parents we need to do everything within our power to protect our families. Be diligent (great parents are downright intrusive at times!), get that big ol' guarddog, but even then pray for the Lord's help.
"He who keeps Israel will neither slumber nor sleep" (Psalm 121:4). What a great assurance of the Fatherly vigilance of God. Having done all within our power to be responsible, we can trust in Him.
Pray that your kids will get caught when they sin — in the home and out of the home. So that they can be corrected with consequences before sinful habits shackle them.
Pray for their innocence to be protected, and that their consciences will be kept tender and not become calloused.
Dads and moms … you don't even need the 2nd amendment to exercise your prerogative to have a shotgun on the cyber porch. Let's git 'er done!