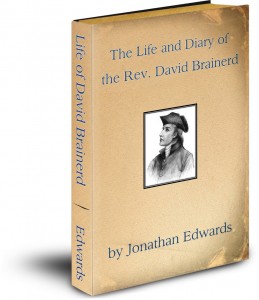 I'm excited to be able to bring you this very specal brand new eBook available for instant download (just CLICK HERE).
"The Life of David Brainerd" by Jonathan Edwards is a true Christian classic. A book that has challenged generations of Christians since it was first published in 1749.
David Brainerd only lived to the age of 30, but in his short godly life he was a pastor, missionary, and revival intercessor. The story of his life, recounted in large part from his own diary, is a powerful testimony that should be read by every Christian.
I hope you'll download it, and distribute it freely and widely. You can email it to a friend, or (as it's quite a large file) just send a link for people to get it right here on the blog. It will remain available here on our download page.