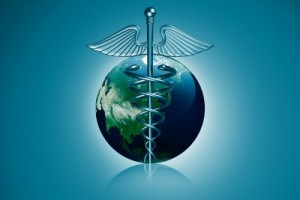 In Daniel 12:2 we read:
"Multitudes of those who sleep in the dust of the earth will awake: some to everlasting life, others to shame and everlasting contempt."

The truth expressed in this verse is a certainty that is taught on page after page of the Bible.
Eternity is racing toward us.
One Saturday evening I was upstairs preparing to preach the next morning, and Alli was downstairs watching a movie she'd rented; a movie called "Extraordinary Measures".  After the movie was over she came upstairs and started telling me all about it. She said "Oh, you've got to watch it. It's a great movie."
From what I knew of the plot, I knew it was based on a true story about some children sick with a terminal disease, and their parents fight to find a cure.  And knowing how I usually react to such movies, I said, "I'm not watching that. I hate movies like that. I like entertaining movies … comedies and action movies. I don't like Kleenex movies."  But Alli persisted, "No, you'll love it. It's just a great movie." And she assured me, "I didn't cry one tear."
So, the next night after coming home from church we watched it together.  I should have known better!  My wife was quite correct – SHE didn't cry at all. She was just fine.  I, on the other hand, bawled like a baby.
But my wife was right, "Extraordinary Measures" is a great story.  It's about a couple whose two youngest children are afflicted with Pompe disease or "acid maltase deficiency".  There has been no known cure for this disease, but in the movie the father hears about a scientist working on one, and he goes to see him.  To cut a long story short, this man ends up quitting his lucrative executive job to form a foundation and a production company with the sole purpose of allowing this scientist to work on a drug to treat this disease. In the end … well, that would be telling. I won't spoil it for you.
The movie is based on a book by Pullitzer Prize winner Geeta Anand, called
The Cure: How a Father Raised $100 Million — and Bucked the Medical Establishment — in a Quest to Save His Children.
It is an inspiring story about the extraordinary measures parents would be willing to go to in order to deliver a cure to their children, and other children.  A cure that was possible, but not getting to those who needed it so desperately simply because of funding.
You know I'm going with this story, don't you?
We have the proven cure – and the ONLY cure – for the worst, most epidemic disease in all of human history.  Sin.  Every man, woman and child is afflicted, and carries it.  It threatens to destroy every one.
BUT … "God so loved the world that He gave His only begotten Son, that whosoever believes on Him shall not perish but have everlasting life."
In Numbers 21:4-9 we read about a day when the people of Israel sinned against the Lord, and He sent judgment among them; poisonous snakes that bit them. They were dying en masse, but they begged Moses and he called on the Lord in prayer for help. God had Moses put a bronze snake on a pole and lift it up in the air. Every bitten Israelite who looked up to that replica lived.
That incident was a foreshadowing of Jesus being "lifted up" on the cross. ALL who look to the Him in faith are saved. Instantly. Forever!
The cure is supplied.  We have the anti-venom.  We know it is effective for all who appropriate it, without exception.
The cure is DISCOVERED … but will it be DELIVERED?
This weekend we start our Annual Missions Convention.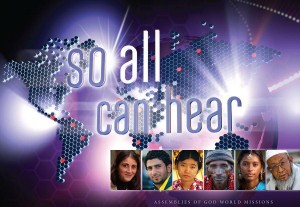 If you live in the Danbury area, we'd love you to join us. The messages will also be available on our podcast later in the week.