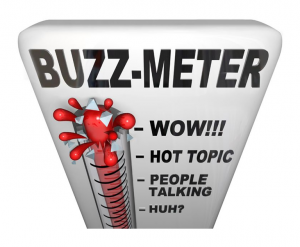 Steve Lenon is a dear friend. We met in the late 1990's when we were both pastoring churches in the Devonport area in Tasmania. He's an evangelist at heart. These days we live on opposite sides of the world, and I so miss the face to face fellowship we used to enjoy.
Recently he read my blog post "Missed It By That Much! How Humanistic Preaching Gets the Gospel Wrong." He wrote me to say how he'd been thinking along the same lines about the state of evangelism.
He kindly accepted my invitation to write the following post that I can now share with you all. Thanks Steve!
---
I have always had a passion for evangelism. In the 35 years I have been a Christian I have used many different evangelistic tools and programs and although I have seen people won to Christ through all of them, I was never really settled with any one approach. If I discovered a new program that was more effective than the one I was currently using, I would happily make the switch.
Not so long ago, the Lord challenged me to study Jesus and the way He went about evangelizing in the four gospels. I have a conviction that Jesus is our Model for ministry, and I was surprised to find how different Jesus' message was to the one(s) I had been sharing. It was not that my speech had been loaded with heresy, it was more that it had been lacking certain key emphases that are at the very heart of the gospel. I thought of the theological training I had done, the conferences I had been to, and all the programs I had been involved in and wondered, how could I have drifted so far from the true gospel? One word summed it up, pragmatism.
Pragmatism is a humanistic philosophy that can be simply defined as, "the ends justifies the means."
Pragmatism judges the value of any idea or program, etc, on its ability to produce a desired result. Like humanism, pragmatism has found its way into the church, affecting many areas of ministry. Its effect is both insidious and far reaching. How so? A.W. Tozer put it well: pragmatism, "asks no embarrassing questions about the wisdom of what we are doing or even about the morality of it. It accepts our chosen ends as right and good and casts about for efficient means and ways to get them accomplished … when it discovers something that works it soon finds a text to justify it, 'consecrates' it to the Lord and plunges ahead."
A wise man once said, "the Lord has not called us to be successful, He has called us to be faithful." Sadly, the church has not always been faithful to the gospel. Within a generation of Christ's ascension, churches had begun drifting from the true gospel. The church at Galatia (Galatians 1:6-7) and Sardis (Revelation 3:3) are but two examples.
The church at Sardis was exhorted to "remember what you have received and heard, hold it fast, and repent." What was the gospel message they had received and heard?
The gospel Jesus announced carried four key themes:
1. There is the good news – God's kingdom is here.
2. There is the bad news – mankind has fallen short of God's righteous standard and is not worthy of the kingdom.
3. There is the solution – Jesus' life, death, and resurrection.
4. And there is the challenge – commitment to God's rule.
In wanting to maximize evangelistic results, I had been using evangelistic tools that neglected themes one and four. It is not that these tools necessarily ignored them altogether. Rather, they neglected to give the necessary weight as found in Jesus' preaching.
The good news
Jesus said, "The time has come. The kingdom of God is near. Repent and believe the good news!" (Mark 1:15). Essentially, the kingdom of God is God's rule and Jesus was announcing that it was near, in fact, it "has come to you" (Luke 11:20). So Jesus' call was a call to repent and submit to the rule of God.
The Jews had been waiting centuries for God's kingdom to come. They were expecting an earthly kingdom which would see God setting up His throne in Jerusalem and reign from Zion. They did not understand that Jesus was announcing a kingdom that was far more glorious than they had ever imagined. Jesus would baptize His followers with the Holy Spirit and God would rule not from the Temple in Jerusalem, but from within the very hearts of men and women. Anyone who has experienced the rule of God in their hearts and the love, joy, and peace it brings, will testify how inexpressibly wonderful life is under God's rule.
The emphasis that the gospel is essentially about God's kingdom rule in our lives is missing from much evangelism today. It is missing from pragmatic evangelism because it is a direct challenge to the rebellious spirit making people uncomfortable and a "response" less likely.
The challenge
Ephesians 2:8 says, "for it is by grace you have been saved, through faith – and this is not from yourselves, it is the gift of God – not by works, so that no one can boast."  The pragmatist typically builds a gospel presentation largely on this verse. The audience is encouraged to take the free offer of salvation with the impression that it costs you nothing and you have everything to gain.
Now it is certainly true that salvation is a free gift. Since we are unable to achieve God's righteous standard, it could not be otherwise. But how do we receive this free gift? This is where the pragmatic gospel departs from the teaching of Jesus. Jesus said, "if anyone would come after Me, he must deny himself and take up his cross daily and follow Me." (Luke 9:23). The cross was a symbol of death. Jesus calls for nothing less than a total surrender and abandonment of our lives – death. The old life must come to an end before the new life under God's rule can begin. We must counsel those responding to consider this cost (Luke 14:27-29).
Salvation is a gracious, free, undeserved, and unmerited gift, but it will cost us everything we have.
We may do well emphasizing the bad news that we are helpless sinners unable to save ourselves, and we may do well presenting God's solution – His Son the Savior Jesus. But unless these truths are placed within the context of God's kingdom rule, it is not the gospel at all. Speaking of God's rule and the cost of commitment may not be popular, but it is Biblical.
But does such an evangelistic approach work? Oh how we want to ask that question! How persistent is the spirit of pragmatism! A Christian's only concern should be whether it is Biblical or not and not how well it "works". But I will say this, with a new emphasis on God's rule and the cost of commitment, my words and prayers in evangelism now have a power they never had before.
– Steve Lenon