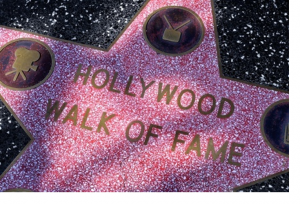 "Nevertheless do not rejoice in this, that the spirits are subject to you, but rather rejoice because your names are written in heaven." (Luke 10:20)
Jesus spoke these words to the 70 disciples whom He sent out on a short-term mission trip, to preach in all the towns and cities where He was about to visit. When they returned to Him after the assignment they were very excited about how God had used them, saying "Even the demons are subject to us in Your name."
Christians have this tendency to be very impressed with signs and wonders, but Jesus' response was designed to check that appetite in us. He reminds us that the greatest miracle of all (which in 2014 is happening tens of thousands of times every day all around the world) is when a person comes to faith in Him, and is granted eternal life; their name added to the roll in heaven.
Think of that. We were once laying with the whole world in the lap of Satan (1 John 5:19), but God adopted us as children, translated us into the kingdom of light, and made us citizens of heaven. He raised us up from spiritual death. Every Christian is a miracle.
Now, contrast Luke 10:20 with …
"O LORD, the hope of Israel, All who forsake You shall be ashamed. 'Those who depart from Me Shall be written in the earth, Because they have forsaken the LORD, The fountain of living waters.'" (Jeremiah 17:13)
Believers' names are written in heaven. Unbelievers are written in the earth.
Here, then, is the most pressing question of life! … Where is your name written?
Heaven or earth?
In the eternal or the temporary?
With what abides forever, or what is all passing away? (1 John 2:17)
It struck me as I was comparing these verses, and thinking about that question, that this is another thing the world makes a big deal about … the engraving of their names here in the sands of history.
To have your name "in lights" is considered a mark of having "made it". Broadway, Vegas … your star in the cement of Hollywood Boulevard. This is the great dream for some.
Others want even more; to have their name printed in the history books. To be remembered as a notable figure or a hero.
Some have even aspired to have their name memorialized by a town or city or landmark named after them.
And then there are those who will be content if their friends and family etch their names bold in stone over a marble tomb. To be honored in that way.
Names written in the earth.
But what will ANY of these things matter in the end? You might as well write your name with your finger in the wet sand of the seashore — one wave and it's washed away. Because this whole world is passing away. All its history will be a distant shadow receding into the forgotten past as the millennia of a glorious future eternity unfolds. God's purposes will be finally unveiled without the retarding power of sin any longer.
Can you really be so fixated on this fleeting lifetime? "… rather rejoice because your name is written in heaven."